Criminally good food and an extensive wine list
A stone's throw from the Hortus Botanicus, the Observatory and the Pieterskerk in Leiden, you will find our restaurant in the outer bend of the Rapenburg, one of the most beautiful canals in the Netherlands. The large No-Entry sign above the entrance seems to want to deny you access, but those who overcome their fear of the threshold will not regret it.
With a nod to all the rules and prohibitions that shape our society, you can enjoy a wide choice of criminally tasty dishes in a relaxed atmosphere. Our cordial service and extensive wine list will turn your dinner into a great one.
Do you dare?
Always something too to see and te taste
Our menu is full of dishes with a nod to our theme. We change this card every 3 months to keep our offer in line with the season. So you can try other dishes with us all year round! Of course, some classics will always remain on the map.
Our fish, meat and vegetable suppliers visit us daily, so that we can always offer good quality for a very reasonable price.
Error Complete!
For just €90 per person you start with a bubble, after which you wander through our menu in 6 courses with matching wines. Finally, we end the evening with coffee or tea!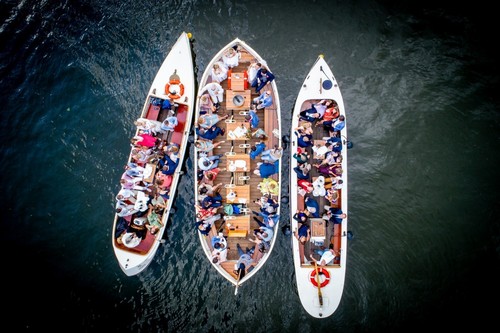 boat trip
Are you coming to dine with a group of more than 10 people? Then you can start your evening for only €10 pp with an hour-long cruise through Leiden, provided by the Leidse Rederij. The pick-up and drop-off point is in front of our restaurant on the Rapenburg.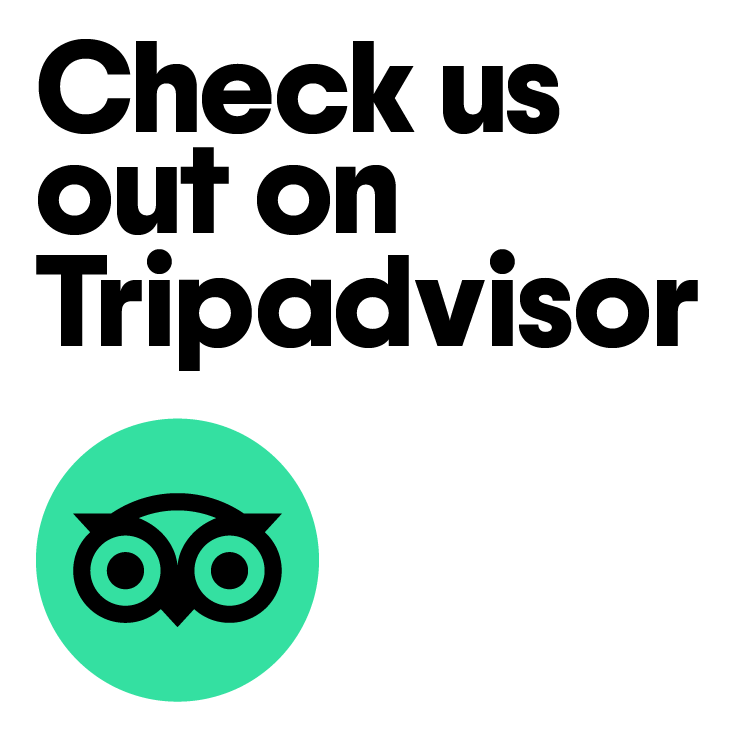 #4 from Leiden
We are very proud that we have been one of the best 10 restaurants in Leiden for years!
We had a delicious meal here with four people. Tasting as a starter. Different delicious and surprising flavors. Main courses were delicious and prepared with great care and skill. The dessert (again tasting) was delicious. It is recommended to have dessert wine with dessert. Served per person in a set of shot glasses with three different dessert wines. The dinner was a real treat. Everything was right: the ambiance, the service and the delicious food. We will definitely go back here.
"This has to be a classic that we keep coming back to, if only because of the exceptionally nice, attentive yet unobtrusive service." .
Great place with delicious dishes with appropriate names. In line with the name of the restaurant. Very friendly service.
"A nice restaurant with a special setting. The three buildings have been converted into one restaurant, but each building has its own atmosphere. And yet it is a whole. A number of beautiful old details have been well preserved and integrated into the whole. "
"Delicious! The waiters are very attentive and know what they are selling. The fine at the end was not too bad. All in all, no punishment to eat with you! " .
"Definitely a must in Leiden! Very nice restaurant. Very friendly staff. From my reservation they had remembered that it was a birthday dinner and when I entered and on my dessert plate they had congratulations in large letters of chocolate. "
"Nice and cozy restaurant. Also for children. Good food and friendly service. Been coming here for years. " .
"Delicious food, friendly staff and a very nice and cozy atmosphere with all those funny themed plates on the walls and the nice homely atmosphere with different elevations etc. One of my favorite restaurants in Leiden!"
Delicious food in a cozy atmosphere. A walk through the menu of 6 courses with wine pairing is highly recommended. Be sure to take your time :)
What a nice and good restaurant this is! Tastefully decorated with all kinds of "no entry" signs. Service professional, friendly and smooth. Very original names for the dishes that refer to crime and law. Dishes are tasty, plates nicely laid out and good portion. Good value for money. Unfortunately we live a long way from Leiden, otherwise we would certainly come more often!